Coconut Millet Bowl with Berbere Spiced Squash
Coconut Millet Bowl with Berbere-Spiced Kabocha Squash, chickpeas, shallots, and spinach drizzled with coconut lime mint sauce.  A vegan, plant-based meal, full of vibrant flavor and spice.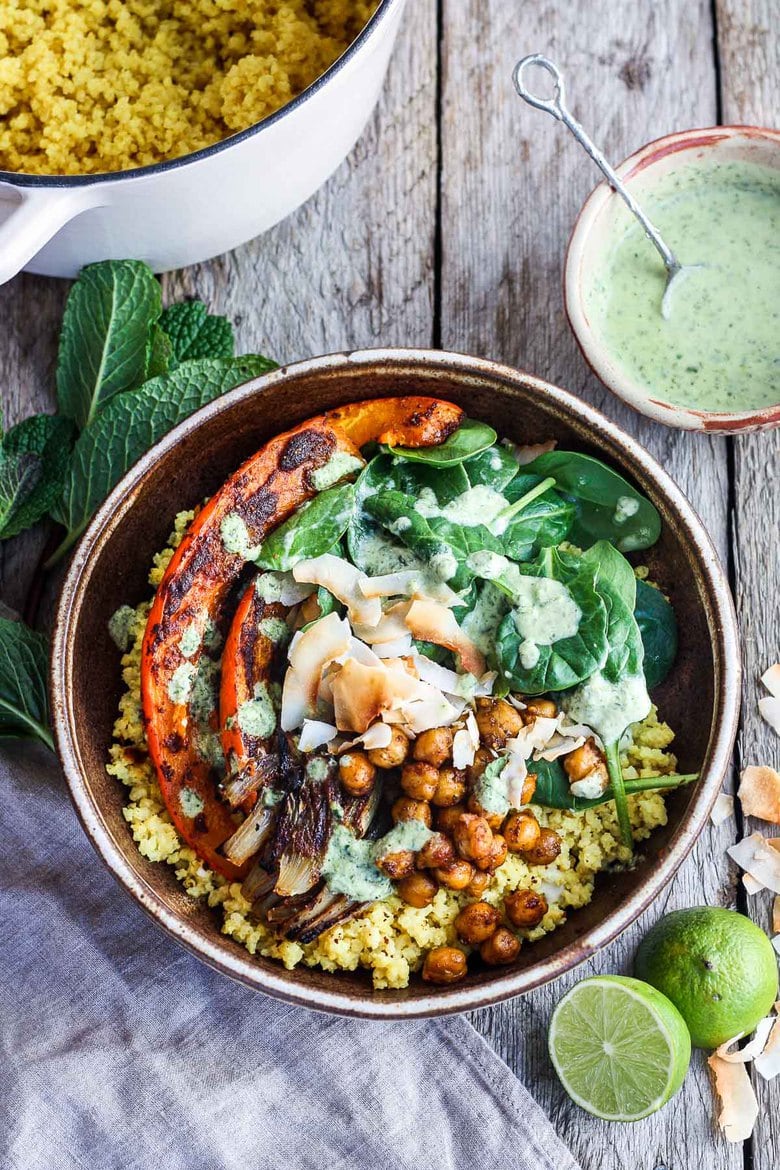 Stay close to anything that makes you glad you are alive.~ Hafiz
Another nourishing veggie bowl!  This time featuring millet cooked in coconut milk with a little turmeric for a golden glow.  Kabocha, chickpeas, and shallots are roasted with richly spiced aromatic Ethiopian berbere paste.  The bowl is finished with a cool cucumber coconut lime sauce balancing out the heat and adding a lovely brightness.  Colorful, tasty and easy to make!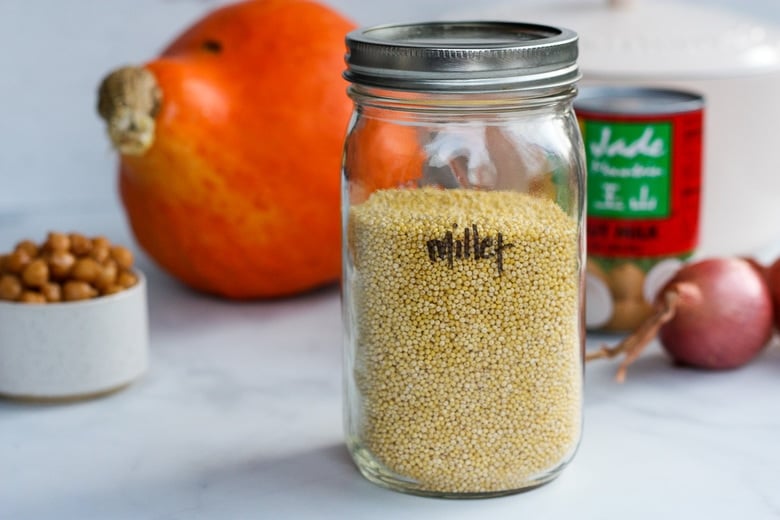 Millet has all kinds of good stuff going for it!  High in nutrients and vitamins, millet is a mild-flavored, gluten-free grain.  The flavor hints of corn with a slightly sweet nuttiness.  Cooking up fast, tender and fluffy, millet is also very economical, versatile and easy to incorporate into your favorite dishes.  By adjusting the liquid you can cook it more like rice or quinoa, or make it more like a porridge or soft polenta.
Growing up, my mom used to make a creamy breakfast porridge with millet, cinnamon sticks and dates cooked overnight in a slow cooker- so good!!  It lends itself perfectly to both savory and sweet flavor influences.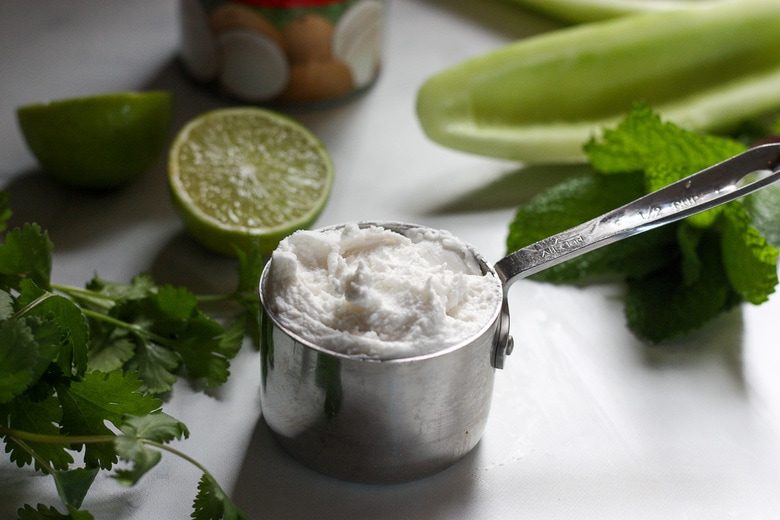 Scoop 1/2 cup of the thick cream off of the top of the canned coconut milk for the drizzle sauce and set aside.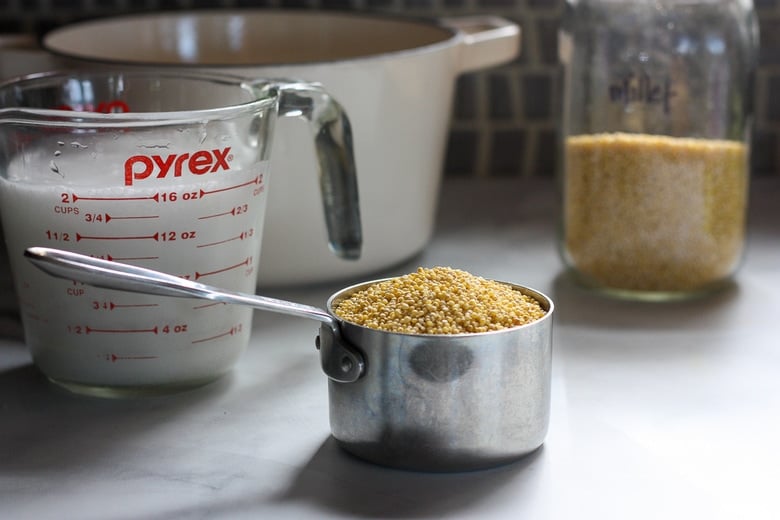 Using the remaining coconut milk and water we are going for a grain-like texture with the millet here.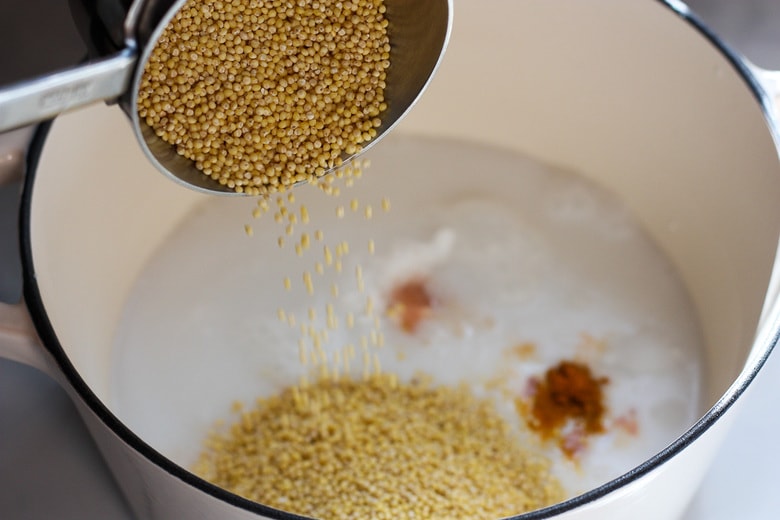 Bring liquid to a simmer, add millet, turmeric and salt.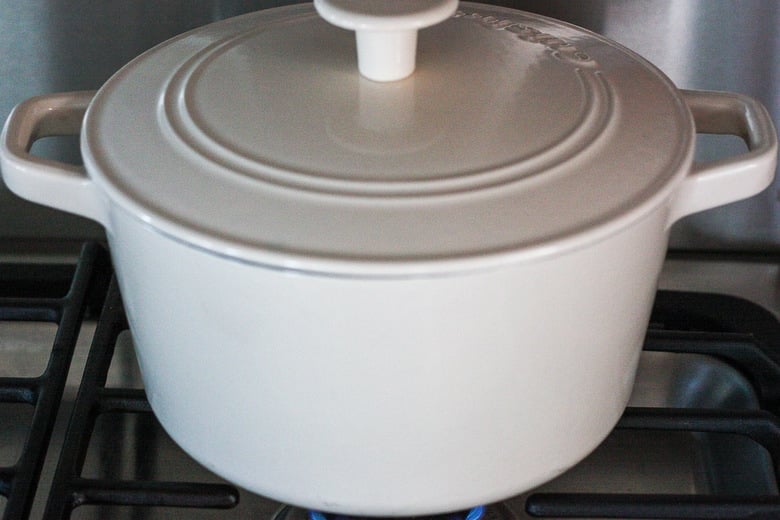 Let simmer covered.  Don't peak!  Very important to leave the lid on so the steam does not escape.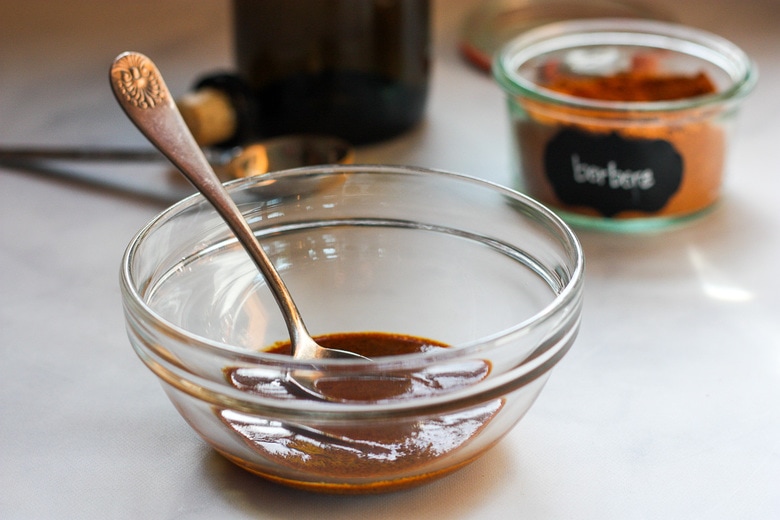 Mix Berbere spice with oil and water to create a paste.  This also heightens the flavors bringing out the volatile oils as the spices hydrate.   Let sit for 10 minutes before using.
You can make the Berbere Spice from scratch or buy it at most upscale grocery stores, or online.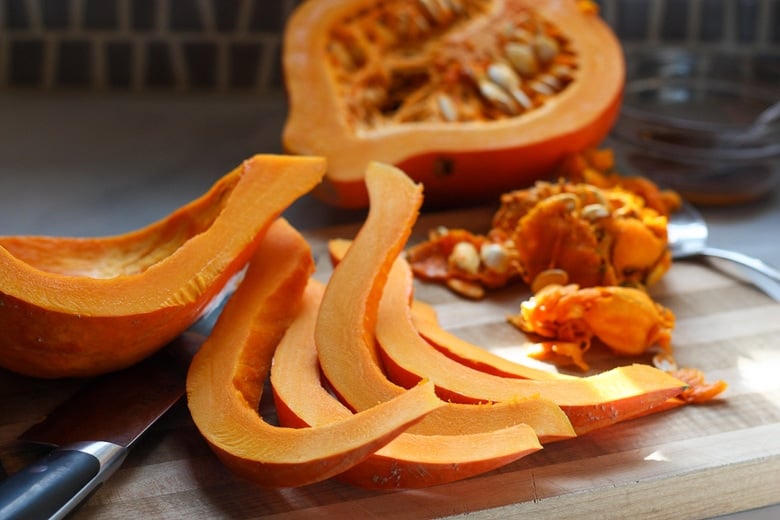 I really encourage you to look for red kabocha squash because it is so uniquely delicious!  You might check with your local farmers- it is a hot item here in the Pacific Northwest.  The skin is thin, no need to peel.  Yams, butternut, or delicata would all make good substitutes.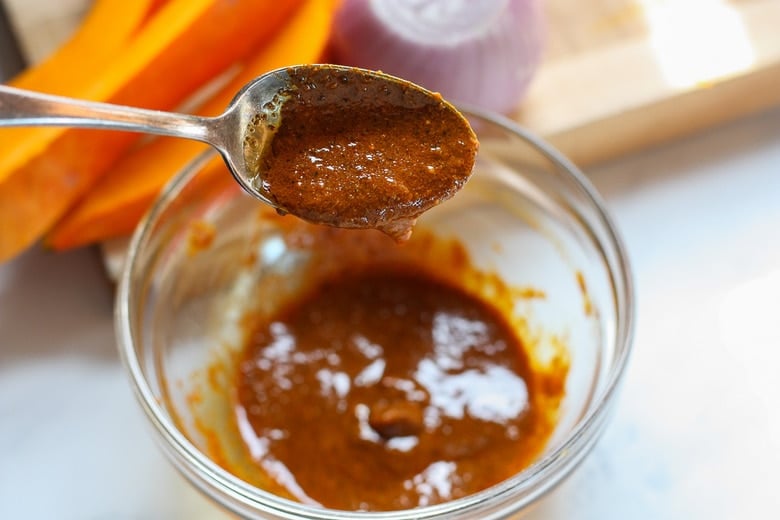 The berbere gets thick after soaking, making a beautiful paste.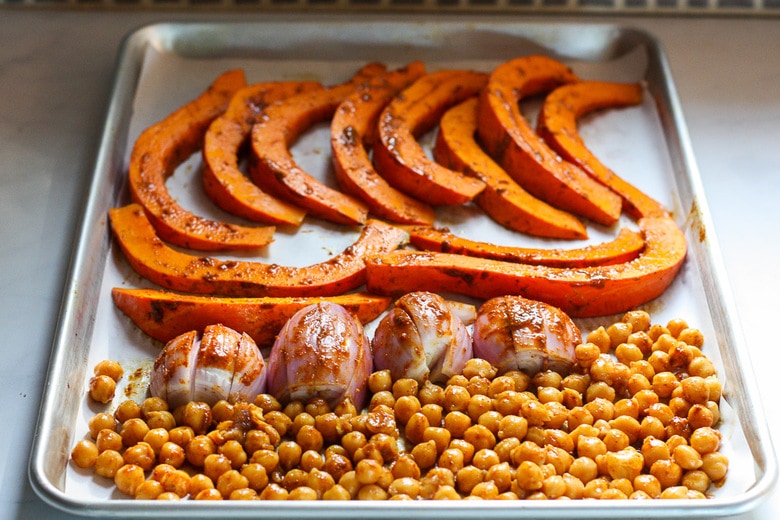 Liberally coat squash, shallots and chickpeas with the paste.  (You could easily add chicken breasts or thighs to the roast too- see recipe notes!).  Give a sprinkling of salt and pop into the oven to roast.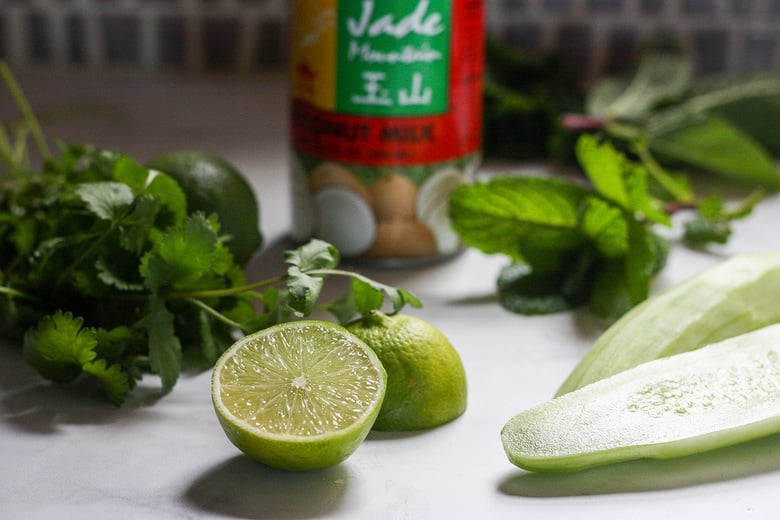 Prepare the sauce while everything is cooking.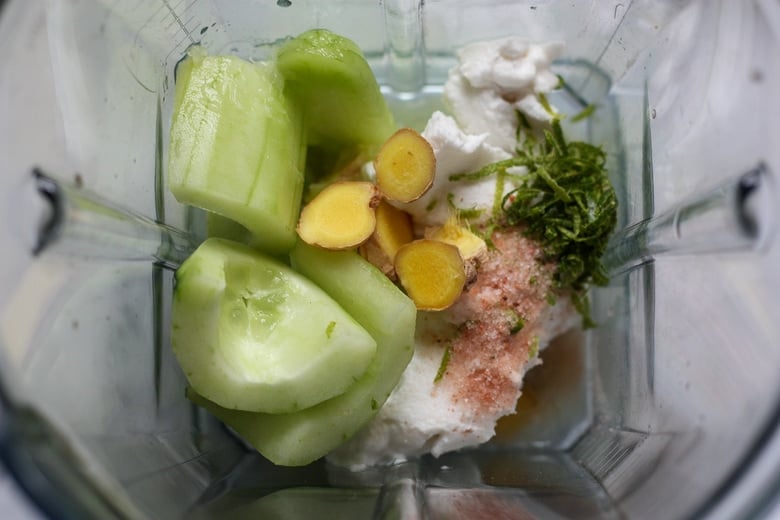 Blend until creamy.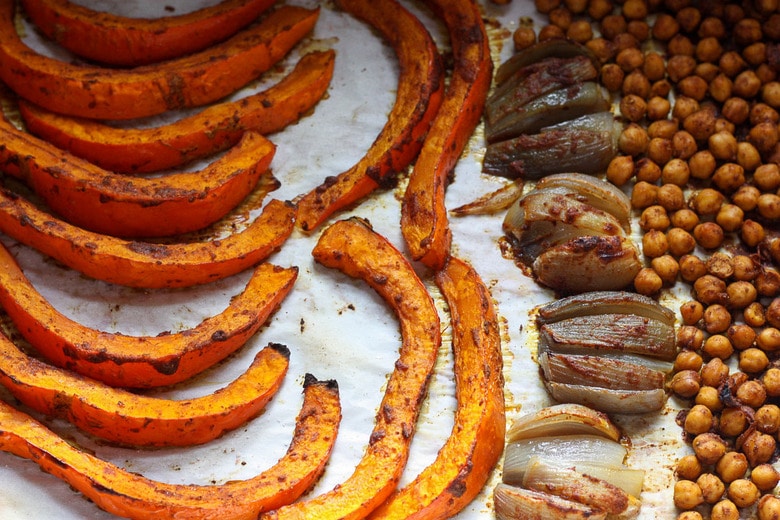 Assemble the bowls with millet on the bottom, topping with the warm squash, shallots and chickpeas.
Add fresh spinach and drizzle with the creamy sauce.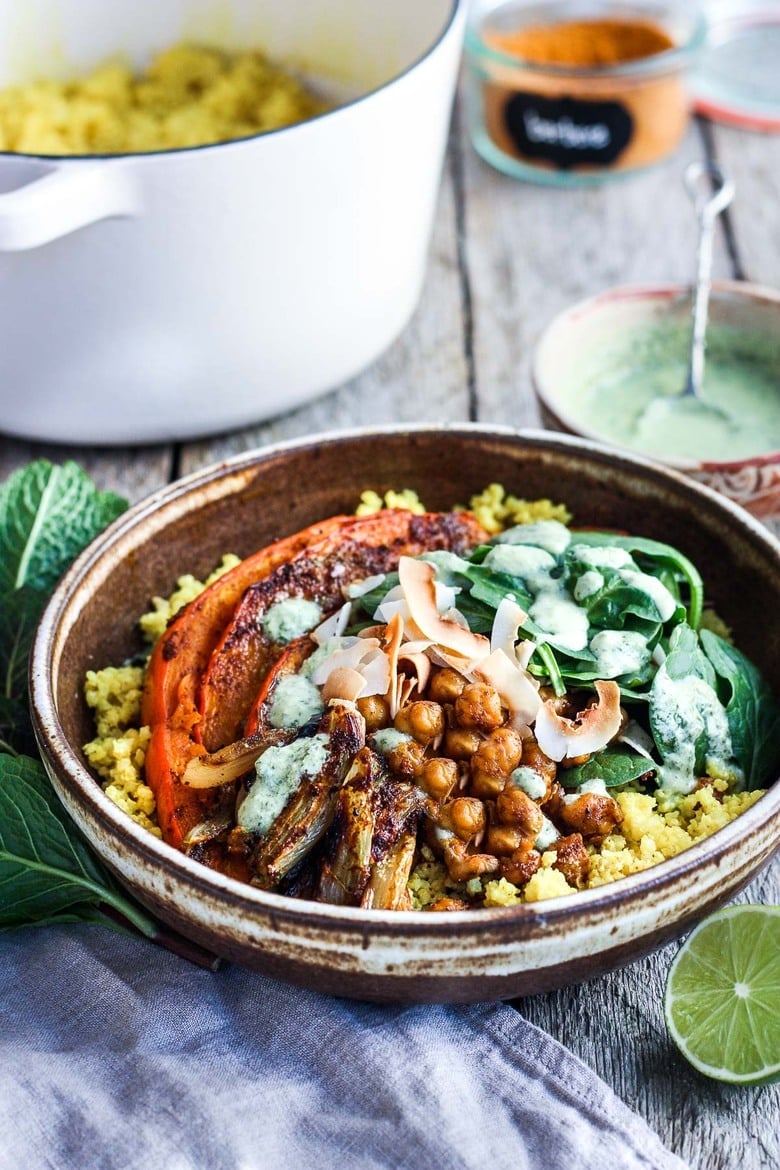 Sprinkle with toasted coconut flakes.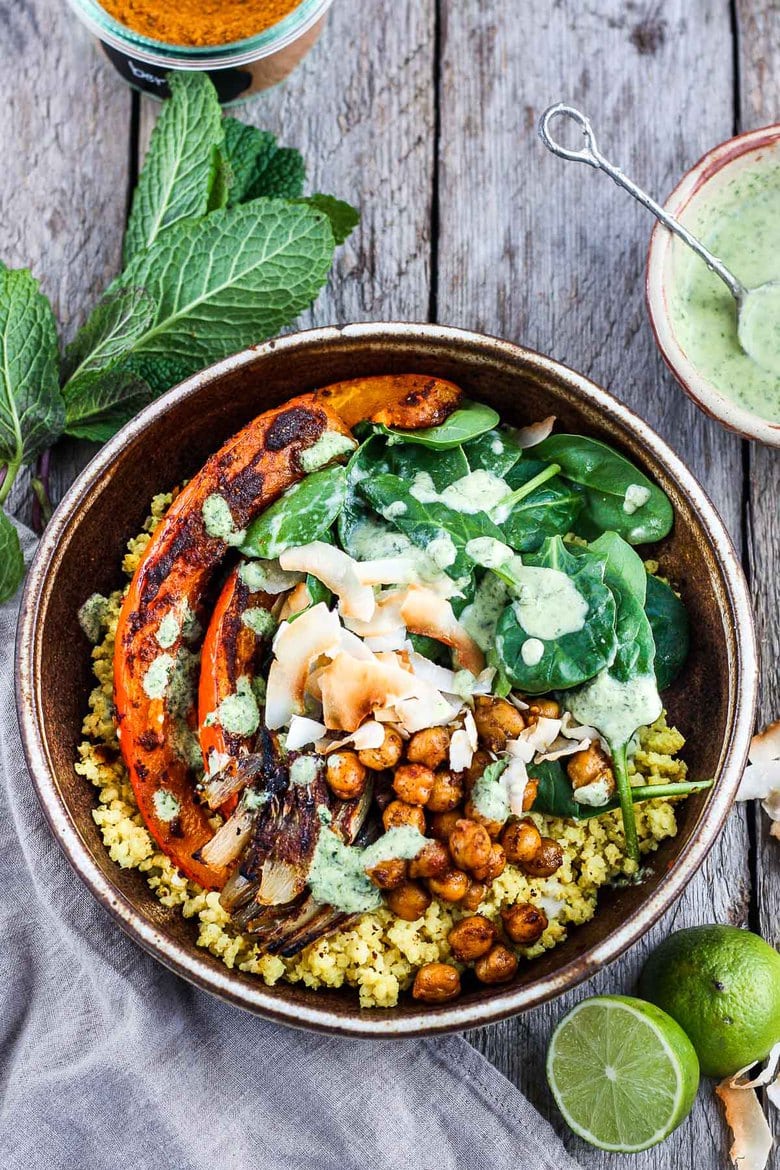 Hope you enjoy!
~Tonia
More recipes you may like: 
clock icon
cutlery icon
flag icon
folder icon
instagram icon
pinterest icon
facebook icon
print icon
squares icon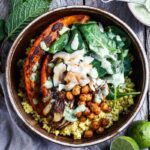 Coconut Millet Bowl with Berbere Spiced Squash & Chickpeas

Prep Time:

20 minutes


Cook Time:

30 minutes


Total Time:

50 minutes


Yield:

Serves 4


Category:

vegan, main, buddha bowl,


Method:

roasted, stovetop


Cuisine:

Ethiopian


Diet:

Vegan
---
Description
Coconut Millet Bowl with Berbere-Spiced Kabocha Squash, chickpeas, shallots, and spinach drizzled with coconut lime mint sauce.  A vegan, plant-based meal, full of vibrant flavor and spice.
---
Ingredients
Sheet Pan Roast
2 tablespoons

Berbere spice

2 tablespoons

avocado oil (or other neutral-flavored oil)

2 tablespoons

water

1 1/2

lb kabocha squash 3/4 " slices (substitute yams, butternut or delicata)

15 oz

can chickpeas, drained or

1 1/2 cups

cooked

2

large shallots, peeled and thickly sliced (I cut in half and then cut each half in thirds)
Coconut Millet
1 cup

millet

1 cup

from a 1 15 oz can coconut milk (not lite!) divided, see instructions

1 1/2 cups

water

1 tablespoon

coconut oil

1/4 teaspoon

turmeric

1/4 teaspoon

salt
Drizzle Sauce
1/2 cup

coconut cream (from the divided can)

1/4 cup

lime juice (

1

–

2

limes worth)
zest of

one

lime (about

1 teaspoon

)

1/4 teaspoon

sea salt

1 teaspoon

honey

1/2 cup

cucumber chunks, peeled and deseeded

1 teaspoon

grated fresh ginger or a few thin slices

1/2 cup

fresh cilantro, roughly chopped stems and leaves

1/4 cup

fresh mint leaves, roughly chopped
3 cups fresh spinach
---
Instructions
Make the Berbere Paste
Mix together berbere, oil and water in a bowl set aside to hydrate for 10 minutes.
Cook the Millet
Reserve 1/2 cup of the thick cream part of the coconut milk and set aside.
Bring the remaining coconut milk, water, turmeric and salt to a simmer in a sauce pan.  Add coconut oil and millet bring to a gentle boil and then turn down to lowest simmer leave covered for 15 minutes.  Without lifting the lid. Leave covered (no peaking!) turn off heat and let sit at least 10 minutes more.
Prepare Sheet Pan Roast
Make the Drizzle
Blend together the reserved coconut cream, lime juice & zest, salt, honey, cucumber, and fresh ginger until smooth.  Add in cilantro and mint and blend just another few seconds, enough to break up the herbs but still keeping pieces and flecks.
Assemble the bowls.  Adding fresh spinach.
Top with toasted coconut.
---
Notes
Keywords: Coconut Millet Bowl , Millet bowl, millet recipes, how to cook millet, vegan buddha bowl, vegan millet bowl, Berbere squash